Our Explanation Of Brexit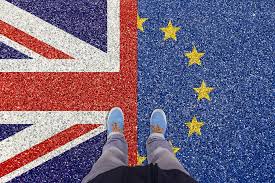 The European Union [EU] is an economic and political partnership involving 28 European countries. It began after World War Two to foster economic co-operation.
It has since grown to become a "single market" allowing goods and people to move around, basically as if the member states were one country. It has its own currency, the Euro, which is used by 19 of the member countries, its own parliament and it now sets rules in a wide range of areas – including on the environment, transport, consumer rights.
In a referendum on 23rd June 2016, the UK voted to leave the EU. For the UK to leave the EU it had to invoke Article 50 of the Lisbon Treaty which gives the two sides two years to agree the terms of the split. The UK commenced this process on 29th March 2017, meaning the UK is scheduled to leave at 11pm UK time on Friday 29th March 2019.
The UK leaving the EU will affect EU nationals wishing to travel and live in the UK and likewise British nationals wishing to travel and live in the EU. Based on figures released by the Office of National Statistics (data set for July 2016 – June 2017) it is estimated 3,688,000 EU nationals are currently living in the UK.
The UK government has reached in principle an agreement with the European Union on citizens' rights.
The agreement can be summarised as follows:
• People who, by 31st December 2020, have been continuously and lawfully living here for 5 years will be able to apply for settled status;
• People who arrive by 31st December 2020, however they have not lived in the UK lawfully for 5 years when the UK leave the EU, they will be able to apply to stay until they have reached the 5-year threshold. They can then also apply for settled status;
• Family members who are living with, or join, EU citizens in the UK by 31st December 2020 will also be able to apply for settled status, usually after 5 years in the UK;
• Close family members (spouses, civil and unmarried partners, dependent children and grandchildren, and dependent parents and grandparents) will be able to join EU citizens after exit, where the relationship existed on 31st December 2020.
If you or your family members already have permanent residence there will be a simple process for you to exchange this for a settled status document free of charge.
At Vestra Lawyers, we have experts who have assisted and continue to assist EU nationals during these uncertain times. If you require our assistance please do not hesitate to contact us.
Nothing in this article constitutes legal advice or gives rise to a lawyer/client relationship. Specialist legal advice should be taken in relation to specific circumstances. The contents of this article are for general information purposes only. Whilst we endeavour to ensure that the information in this article is correct, no warranty, express or implied, is given as to its accuracy and we do not accept any liability for error or omission. We shall not be liable for any damage (including, without limitation, damage for loss of business or loss of profits) arising in contract, tort or otherwise from the use of, or inability to use, this article or any information contained in it, or from any action or decision taken as a result of reading this article."