About Us
Vestra Lawyers comprises a team of specialist solicitors that can assist either individuals or businesses with a variety of legal issues in Civil Litigation, Family and Immigration. The firm was founded by Mr Raashid Hussain. With extensive experience of working in the legal sector for 20 years and having dealt with thousands of cases with an extremely high success rate, Vestra Lawyers is suited to assist you with your legal matter.
Our aim is to provide excellent bespoke legal services to both individuals and businesses through our knowledge and experience. We understand the importance of ensuring client satisfaction and promise to ensure that our team of professionals have the expertise and knowledge to assist you with your legal issue. We are aware that legal matters can be often complex, and our ethos is to ensure that we deliver advice to our clients in a simple manner.
Our mission and values are embedded within our name as 'Vestra', which is the Latin meaning for 'Your'. At Vestra Lawyers, we are ready to assist you with your legal matter and will provide professional services you need. Contact us today to speak to our specialist solicitors by calling 0121 728 5999 / 0203 929 5999 or alternatively you can email us at info@vestralawyers.com.
Our People
Mr Raashid Hussain – Director and Solicitor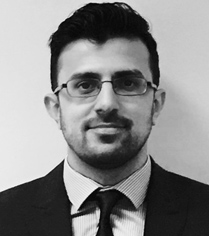 Mr Raashid Hussain is a senior solicitor with extensive experience in immigration law since 2008.
Mr Hussain always had a keen interest in law and the legal system. He commenced studying law at A-Level in 1999. He went on to complete his LLB Law degree in 2004 at the University of Birmingham. He has been working in the legal sector since 2005. He qualified as a solicitor in 2012. Over these years, he has continued to develop his knowledge and skills. He has developed an excellent understanding of legal principles, case work and has a pragmatic approach to assist clients.
Outside of work he enjoys playing football. He also is an avid movie-goer, enjoys reading and has a keen an interest in political affairs.
Recent Cases
Case 1
Tier 1 (Exceptional Talent) Migrant
Raashid successfully assisted an Australian national whose leave as a Tier 2 (General) Migrant had been curtailed as she ceased working for her employer. We successfully applied for our client to vary her leave to that of a Tier 1 (Exceptional Talent) Migrant. She was granted leave to remain for five years in the UK therefore allowing her to pursue her specialist activities in the UK.
Case 2
Indefinite Leave to Remain for Tier 2 and dependant
Mr Hussain assisted an individual who had been residing in the UK as a Tier 2 (General) Migrant. She had procured the five years of residence which is required for indefinite leave to remain however she changed employer without seeking permission from UK Visas and Immigration. This resulted in complications in her application with a prospect of the client and her dependants losing their right to indefinite leave to remain. We were able to overcome the shortcomings in the application and our client and her dependants were granted indefinite leave to remain in the UK.
To contact Mr Hussain to discuss a legal issue, please call 0121 728 5999 / 0203 929 5999 or email raashid@vestralawyers.com.
Mr Eugene Daniel – Solicitor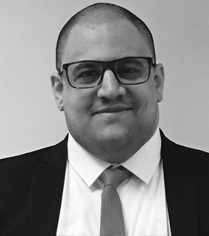 Mr Eugene Daniel is a is a solicitor with over ten years' experience in the legal profession having worked in a number of law firms in Birmingham, London and Cyprus.
Mr Daniel's previous experience has covered immigration law, family law, criminal law, representing clients in police stations and assisting in lengthy Crown Court trials; defamation; equine law and; corporate secretarial.
Mr Daniel has been working in immigration law since 2015 and has recently been admitted to the roll of solicitors. He has quickly gained experience in this matter and has assisted on over 500 cases to date.
In his spare time, Mr Daniel enjoys reading theological books, attending church, practising his Modern Greek language skills and driving.
Case 1
Mr Daniel has successfully overturned a ten year ban on a couple's related respective visit visa applications. They both had previously been refused their visit applications and technically banned for ten years from re-applying for allegedly using deception. Mr Daniel skilfully assisted the couple in their re-applications effectively overturning the bans and securing them with their visit visas.
Case 2
Mr Daniel has successfully represented a business proprietor in his civil penalty matter the outcome of which was cancellation of a fine in the sum of £20,000.00 which naturally came as incredibly welcome news to a high street business owner. The shop owner ran two high street textile stores and was served with papers by Immigration Enforcement alleging he employed two workers illegally. Mr Daniel took conduct of the matter, representing the proprietor in responding to the Immigration Enforcement information request, formally challenging their upholding of the fine and then appealing it to the court. Immigration Enforcement agreed to cancel the fine without proceeding to a court hearing which potentially rescued the proprietor from incurring heavy financial losses.
To contact Mr Daniel to discuss a legal issue, please call 0121 728 5999 / 0203 929 5999 or email eugene@vestralawyers.com.